PCS Programmers Attend 2019 Stir Trek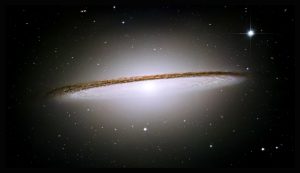 The tech universe is rapidly expanding, and exploring its multiple frontiers is a bold adventure. One event that happens each spring in Columbus, OH, helps intrepid pioneers navigate their way through the vast nebulae of as-yet uncharted territory.
That event is Stir Trek, a fun and informative session-packed workshop topped off with a blockbuster movie. This year, PCS sent Adam Maust and Jay Holliday from the programming team to learn about the latest in development technologies. The pair found themselves immersed in a daylong quest for new knowledge about technology and business, including over 30 sessions each led by a recognized expert in a specific tech field.
Continual Learning Translates to Better Service
Stir Trek is one of the more unique settings for increasing technical knowledge. Held in a modern multiplex movie theater, the organizers arrange in each of the theaters workshop sessions that range from in-depth technical presentations to business soft skill primers. The event amounts to an all-day smorgasbord of the latest information about technology trends and how businesses are capitalizing on the digital revolution. As a bonus for attendees, the day's climax featured a screening of the first of the summer movies, in this case, Marvel's Avengers: Endgame, on the movie's opening day.
Some may wonder why PCS is so committed to seeking out new opportunities for our team members to learn new things. The answer is simple: The more we know about the latest trends in technology, the more we can help our clients grow and prosper. We believe if we invest in learning for our team, the result will always be better value for clients using our consulting services.
Our Specialty Is You
Our expertise is in technology, and more specifically, utilizing the latest technology to help our business clients grow their operations and meet their goals. Reach out to PCS, and let us show you how we can help you boldly go into the future.