Palitto Consulting in Top 20 IT Services Firms in Northeast Ohio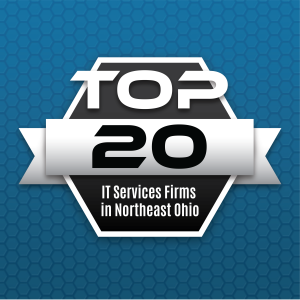 On July 25, 2022, Crain's Cleveland published the top Northeast Ohio IT Services Firm list for 2022. Palitto Consulting Services (PCS) is number 19 on the list. This is very special since PCS is located in the small community of Wadsworth!
PCS has served many businesses and entities throughout Northeast Ohio for over 25 years. The PCS Team is grateful to be honored and acknowledged by Crain's Cleveland. The recognition and thanks for this achievement go to our Team and the customers who have made it possible to grow in size, services, and value.
The list included 11 categories of service areas and PCS serves in the following nine: custom software, cybersecurity, hardware lifecycle management, help desk support, IT strategy consulting, managed services, networking/integration, web development and VoIP management.
PCS looks forward to continued growth in its team and the success of each of the many customers served!