PCS Announces Mitel Solutions Alliance (MSA) Partnership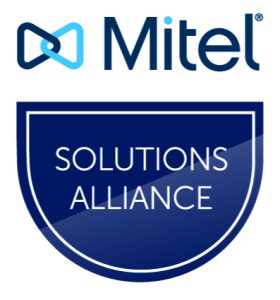 Palitto Consulting Services is pleased to announce that our development team joined Mitel Solutions Alliance (MSA), Mitel's developer partner program. With our history of many years developing custom VoIP integrations across the country, it's critically important for our team to be able to create applications and services that integrate with Mitel's platform. PCS is part of the highest publicly available level of the program, MSA Developer at the Commercial Advanced API Level.
Our growing team of developers will have access to a wide variety of APIs including the following categories: Call Control & CTI, Secure Recording, Alerting & Alarming, SIP Media, ISDN Media, Session Management, Network Management, Hospitality, Directories, Billing & Accounting, Configuration & Data Access, Endpoint App Development. Resources include developer tools, training, developer support, interoperability test resources and certification and sales and marketing support.

Palitto Consulting Services has a nationwide reputation of working with VoIP partners and their clients. The PCS team is called on by a wide variety of companies and VoIP partners to solve needs other tech-oriented firms cannot. Complex situations involving several applications and platforms, can lead future PCS customers to a point where they are informed there is no solution. PCS specializes in these knowledge gaps and can solve seemingly unsolvable problems.
Mitel summarizes the value of the Mitel Solutions Alliance: "The program is founded on a mutual commitment to cooperation, and a common strategic approach to developing long-term partner relationships and integrating partner solutions into our own portfolio. With easy-to-use, open and standardized interfaces, a rich suite of developer resources, and low barriers to engagement, MSA enables delivery of new and innovative solutions to Mitel customers, based on Mitel's own portfolio and complemented by partner solutions – with robust interop certification options to ensure we meet the highest expectations for quality and reliability of the overall solution."
This news strengthens our ability to help our clients! Contact us today if we can serve you and your business. Visit our maximizing Mitel page to learn more about our broad capabilities.