PCS Engineering Team Members Obtain Sophos Central Architect Certification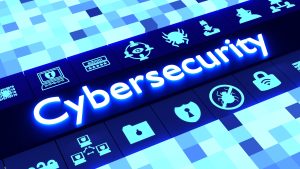 Security threats of all sorts are a real concern to businesses these days. Sophos UTM (Unified Threat Management) is one of the leading next-generation cybersecurity systems specializing in keeping data safe in the rapidly developing cloud computing environment. To better serve our clients, two members of the PCS engineering team recently completed their Sophos Central Architect Certification. PCS congratulates Dan Allen and Ryan Ward for completing this advanced level of training.
Arrayed To Advance Our Service Level
Staying abreast of the latest technologies that enable businesses to protect themselves from security threats and breaches is a significant component of our philosophy of continual learning at PCS. By completing the required courses, attaining the Sophos Central Architect Certification and advancing their knowledge of network security to the next level, these engineers have positioned themselves to serve the needs of our customers better. They are now ready to assist our clients with advanced design and implementation of systems to increase security for wireless networks and web servers.
Committed To Remain on the Cutting Edge
As online attacks and business computing requirements become more complex, PCS remains committed to the challenge of equipping our team members with the tools necessary to provide simple, straightforward solutions for our clients. By mastering the intricacies of deploying and maintaining advanced tools such as Sophos, we can take much of the burden of IT management off of our clients' shoulders. We focus on the details of cloud-based computing, helping you to make intelligent use of technology so that you can focus on expanding your business and reaching your goals.
We are ready to help you take the next step by leveraging technology to your full advantage. Contact PCS today and find out how our commitment to learning can help you improve your operation and move your organization toward more profitability and growth.