PCS Programmers Attend CodeMash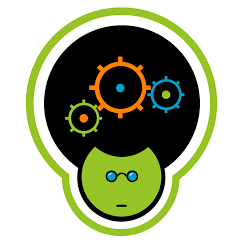 Several members of our development team attended CodeMash 2019 in Sandusky. Those representing Palitto Consulting Services this year were Jay Holliday, Erinn Lynn, Adam Maust,  Zach Pertee and Chris Stevens.
According to CodeMash's website, this conference "is a unique event that educates developers on current practices, methodologies and technology trends in variety of platforms and development languages such as Java, .NET, Ruby and PHP. Held every January at the lush Kalahari Resort in Sandusky, Ohio, attendees will be able to attend a world-class technical conference amid Ohio's largest indoor waterpark."
CodeMash is the best polyglot developer conference in the Midwest. This is one event several team members always attend to stay current with the latest developer technologies, tools and techniques. A few highlights were some great security sessions presented by OWASP as well as several great IoT sessions. Other notable industry trends we are following include: document DB's, AR/VR, Micro Services, Progressive Web Apps, Java Script Frameworks, Cloud-based services (Azure and Amazon), among others.
Our team of developers and engineers highly value the opportunity to continue learning the latest technologies, platforms and languages. We see this as an imperative as we serve our clients.
Beyond the technical classes taken, some on our team use the opportunity to learn more about leadership, team building and other soft skills. A takeaway included a quote from CS Lewis: "Humility is not thinking less of yourself, it is thinking of yourself less." Another was: "People will forget what you said. People will forget what you did. But people will never forget how you made them feel".
Our developers are committed to personal growth and staying ahead of the technology curve for our clients. We are looking forward to attending again next year. In the meantime, if you need assistance from our growing development team, don't hesitate to contact us.