Jay Holliday Reaches 10 Years at PCS!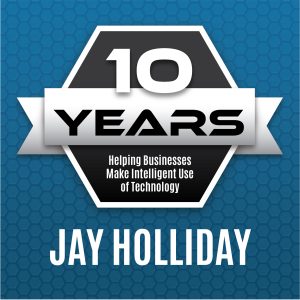 The team at PCS would like to congratulate Jay Holliday for recently passing 10 years with us!
For the past decade, Jay has served a wide variety of clients with development work and database administration. Jay's current focus includes mobile & cloud development, as well as software security.
We are grateful to have Jay with us as he continues to help client's businesses succeed and stay protected!