Another 5-Year Milestone Reached: Ryan Ward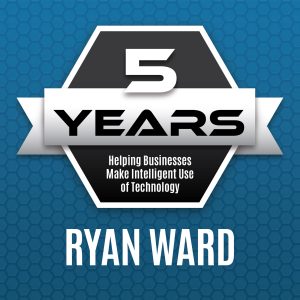 PCS is always grateful to acknowledge and ever-growing number of milestones of our team members. Recently, Ryan Ward, reached his 5-year anniversary with our team!
Serving as an account representative on our IT services team, Ryan helps many clients with a whole host of technology needs. Where it is IT infrastructure, data security, server management, backup solutions, or almost any other IT-related need, Ryan consistently helps our clients succeed in their businesses.
Thank you, Ryan, for your continued service! To learn more or to contact Ryan, check out his bio.