Palitto Consulting Celebrates 25 Years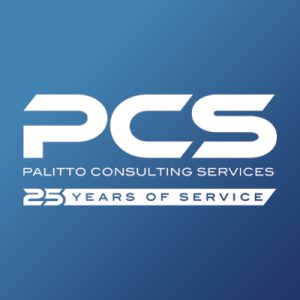 On November 30th, Palitto Consulting team members and clients gathered together at the Galaxy Banquet Center to celebrate 25 Years of service for PCS. Also in attendance were community leaders who have worked closely with PCS through the years.
As the attendees mixed and mingled, it was a great opportunity for our near-50-person team to converse with PCS clients and express our appreciation for the relationships built over the last two and a half decades.
Near the end of the event, there were a few prepared remarks. Adrianne Patrick, Executive Director of Mainstreet Wadsworth, shared her experiences with PCS including the focus on building leaders within the community. Tom Stugmyer, who is involved on a variety of levels in the community, recounted the impact of the PCS team and their professional approach. Janie Parish, Executive Director of the Wadsworth Area Chamber of Commerce also shared her appreciation for PCS and its impact on the area.
Both Ron and Bryon Palitto shared a few remarks as well. Humbled by the occasion, they both expressed their gratitude for the team members and clients. As it was expressed, it's really all about the people and the associated strong relationships.
To close the program, a 5-minute video was premiered, which included interviews with both clients and team members. Titled, "Palitto Consulting Services – 25 Years of Care, Knowledge & Service", it can be viewed here.
The whole PCS team would like to reiterate their tremendous gratitude for the continued opportunity to serve their clients and support their community.