"Aunt Kate" Retires after 17 Years at PCS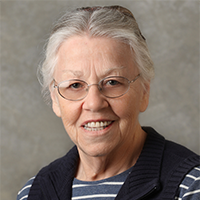 A big congratulations to Kate Hartzler on her recent retirement! Affectionately called "Aunt Kate" by our team, she served on the PCS team for 17 wonderful years!
Kate worked in the accounting department at Palitto Consulting on a part-time basis since 2005. Kate's primary focus was invoicing, accounts payable and accounts receivable. She joined PCS after retiring from the J.M. Smucker Company, having completed 36 years in their accounting department.
That pleasant smile was her trademark around the office.  Even though her absence is sad, we wish her the very best in her next chapter of life. Thank you, Aunt Kate! We will miss you!