Technology helps businesses become more efficient and connected, but it comes with downsides as well. Flaws in security can allow criminals to access important data, putting both companies and clients at risk. Cyber security is getting the attention of many businesses, but few know what to do.
Recognizing this issue, Bryon Palitto, CEO and founder of Palitto Consulting Services, has spoken on the topic at several venues over the course of 2019. Even if you can't hear his presentation in person, you can learn about the most important points: why you're a target, recent attacks and how to avoid becoming a victim.
Reasons Cyber Criminals Target Businesses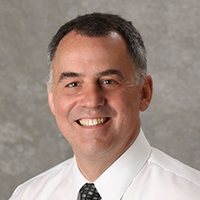 Commercial enterprises have a wealth of data, even if they don't know it. According to a recent survey, 54% – 68% of small businesses have personal customer information on file, including the following:
Billing addresses
Email addresses
Phone numbers
Online crooks can use this information to access accounts and potentially gain more critical data such as credit card numbers.
Businesses are also at risk for ransomware. These programs lock down systems so hackers can hold them hostage and demand ransom. In the end, cyber criminals are looking for power to force others to give them what they want.
Attacks You Should Know About
According to 2018 surveys, 67% of businesses were affected by attacks, making cyber security more important than ever. You may have heard of some of the biggest cases:
DDoS attack on Telegram Messenger
Stuffing attack on Dunkin' Donuts
Hackers breach Citrix servers
Toyota data breach
Ways To Protect Yourself
Despite the dangers, there are ways to prevent breaches. First of all, you should hire professionals to do a risk assessment. This identifies weak areas in security protocol and systems, which you can then bolster.
You should also make sure all employees understand basic email security, password protocol and other relevant cyber security measures. Everyone is responsible for protecting a company, from the CEO to part-time workers.
Want to improve your security? Interested in Bryon speaking at your event? Palitto Consulting Services has been helping businesses protect their technology for over 20 years. For more information, give us a call at 330-335-7271 or contact us online.